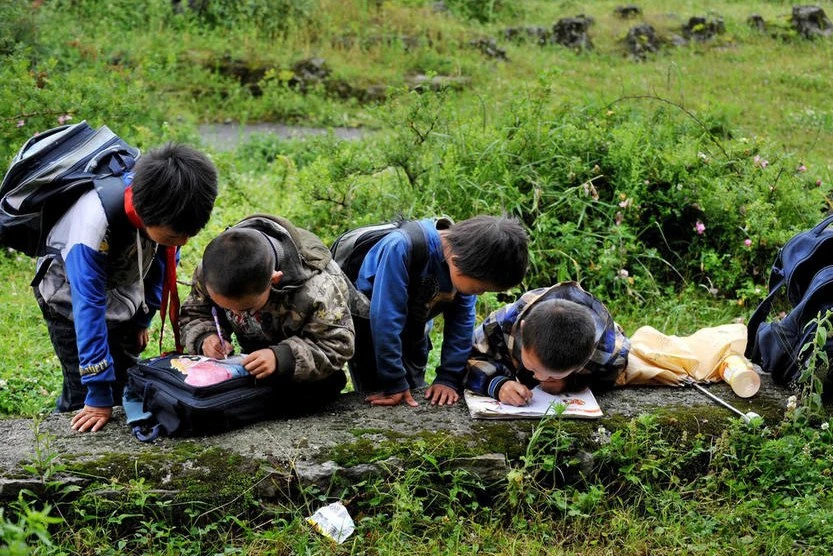 Liu limin, vice-minister of education, said yesterday at a press conference of the state administration of education that supervision would be launched immediately in March. Liu limin also mentioned that programs such as where are we going, dad, reflect the huge gap between urban and rural children's lives, and solve the problem that some children in poor areas cannot study hard.
First, solve the problem of tables, chairs and benches
"Before a media reported on the children themselves make a fire to cook, and go to school to bring their own tables and chairs, and so on and so forth", in response to media inquiries when liu said that in March of this year will start to supervise, "hope the media friends to help us to focus on the problem, what school tables and chairs without trued, we must investigate, must accountability".
Liu limin expresses, table and chair bench will "solve the problem that has not first, the next step solves good or bad problem", for economic condition better place already proposed according to the child body and mind grows configuration but movable table and chair bench, the child desk and chair stool of big city can carry on adjusting according to height.
"Some of the media and programs we often see, such as where are we going, dad, show that there is a big gap between the lives of urban and rural children," he said. But at present, it is difficult to set up schools in accordance with educational standards in difficult areas.
Eliminate the need for 65 people to work
Liu limin mentioned, to do a good job of the necessary teaching points, teaching points need to be reserved, in the allocation of teachers, teachers pay, public funds to check and approve the tilted support. Liu limin mentioned that currently some teaching students only a few, so the policy provisions, less than 100 students according to 100 people to allocate funds, to ensure the normal operation of teaching sites.
In order to properly solve the problem of large classes in county and town schools, we should first solve the problem of large classes with more than 65 students and curb the phenomenon of large classes that are not conducive to teaching students according to their aptitude. Liu limin expresses, this job wants first easy later difficult, eliminate the shift forehead of 65 people above this year, through 3-5 years gradually let the shift forehead become reasonable.
Last year, the central government allocated nearly 1 billion yuan to subsidize the livelihood of teachers in 28 provinces, especially those at or below the village level. In this regard, the teacher training model should be reformed to train primary school teachers who can undertake the task of teaching multiple subjects and junior middle school teachers who can "specialize in many subjects" for rural schools below the township level, which is similar to the concept of "general practitioners", liu limin explained.
Liu limin also mentioned that in order to basically meet the learning and boarding conditions of left-behind children, the next step will be to establish an effective working mechanism, and at the same time to control the dropout rate of primary schools to below 0.6 percent and that of middle schools to below 1.8 percent.